Welcome to tanfwc.com
It has been almost 2 years since I last updated my website. This was taken from my previous site that I recorded my last update information, this is what I see before I change this site "Last updated on 12 April 2004 1:41AM".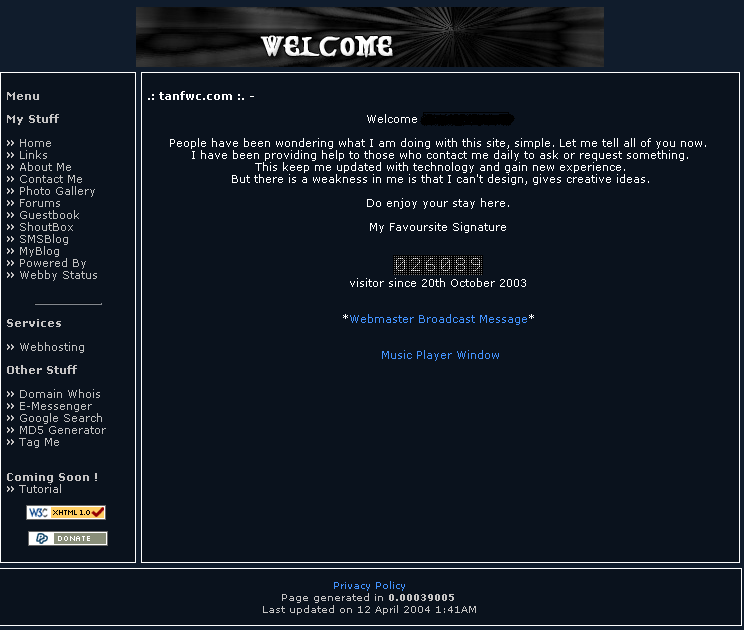 This is a quick preview of my very very old website. It is the earlier version of website I have done but it was done with the most minimum of knowledge I have in websites. I was a noob at that time in everything and still learning now.

I am still learning now, if you want to know what project I have done so far, take a look at the top.

Short History
The last time when I update this website, I remember that I am a ITE student at that time and I'm a happy Nanyang Polytechnic student now. Time past very fast. All thanks to ITE, I manage to take my first flight to Australia for a mobile gaming project. I stay in Deakin University during my development of the game.I must thank my previous lecturer especially Mr Lau, Mr Richard for brushing my knowledge in Java.

Java has really help me alot in Polytechnic, after touching java I found out that I have slight interest in programming field. So I am still learning ASP, PHP + MySQL now. A few of my project are done through this few programming languange.